I delight in rural farm life.
To me it's the best possible way to live. But not everyone can or wants to live on a farm or in the country. That's where my art comes in. I paint my vision of what rural farm life embodies: animals, birds, crops, fresh air, fragrant grass, and of course, red barns. All of these things ground me and quiet my soul. My art allows me to share my connection to this pure, simple lifestyle.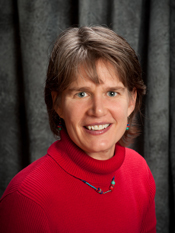 I was fortunate to have studied with Wayne Thiebaud at the University of California, Davis, and this experience had a great impact on my work. I also completed undergraduate work in Visual Communications at California State University, Chico. I was born and raised in New Jersey, before relocating to the Pacific Northwest.
Some of you may be familiar with my paintings of colorful farm animals. You may purchase reproductions on canvas and paper of some of my paintings by visiting my on-line store at http://stacey-neumiller.artistwebsites.com. I call my latest endeavor The Barn Project. At first, it was a quest to document, through my brushes and paint, the barns of Whidbey Island, Washington, but it grew to include barns from all over the state. Who knows where it will grow from there.
For direct access to my paintings, along with my subscriber-only commentary, experiences, stories, painting detail views, and special offers, subscribe here.